Competition Advisory Committee
Co-Chairs:
Jori Erdman, James Madison University
Tiffany Troxler, Florida International University
Project Manager:
Alyssa Hernandez, Florida International University
Web Design Manager:
Jay Clark, Virginia Sea Grant
Jenna Clark, Maryland Sea Grant
Troy Hartley, Virginia Sea Grant
Jen Irish, Virginia Tech
Ed Lewandowski, Delaware Sea Grant
Karen McGlathery, University of Virginia
David Myers, University of Maryland College Park
Skip Stiles, Wetlands Watch, Norfolk, VA
Robert Twilley, Lousiana Sea Grant
Ross Weaver, Wetlands Watch, Norfolk, VA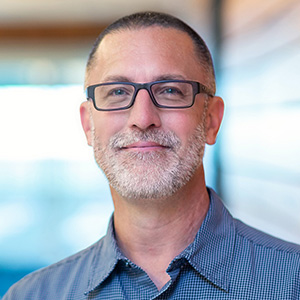 Paul Battaglia, AIA is an architect and Principal at Clark Nexsen. Paul is engaged in business development, with a focus on Education. Paul also manages research efforts, outreach activities, and strategic/collaborative partnerships to represent and refine the capabilities of the firm. With more than 25 years of design experience as both a practitioner and an educator, Paul specializes in helping clients clarify, articulate, and realize their vision. His methodology emphasizes collaboration through discussion, observation, case studies, and best practice expertise.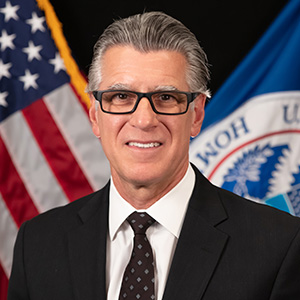 Stephen Cauffman is the Chief, Resilience Services Branch in the Infrastructure Security Division, Cybersecurity and Infrastructure Security Agency (CISA). In this role he oversees the development and implementation of security and resilience assessment products and products to identify and prioritize actions to enhance infrastructure resilience and implement those actions through existing local and regional plans. Branch capabilities are generally delivered through CISA Regional Offices. The branch is now making some products available to partners to support their resilience assessment planning and assessment efforts. In addition to his CISA role, Mr. Cauffman represents the agency as an Action Officer on the Mitigation Framework Leadership Group (MitFLG) and co-chairs the development and implementation of the National Mitigation Investment Strategy. Mr. Cauffman also serves as a federal board member for the DHS Coastal Resilience Center of Excellence, the Critical Infrastructure Resilience Institute, and the Flood APEX program. Before moving to his current position, Mr. Cauffman was Chief, of the Infrastructure Development and Recovery Program, where he led efforts to develop the Infrastructure Resilience Planning Framework and other products to support infrastructure resilience assessment and planning.  Before joining CISA, Mr. Cauffman worked for the National Institute of Standards and Technology (NIST) for 19 years. Most recently, he was a key member of the Community Resilience Group, where he led efforts to implement the Community Resilience Planning Guide to support local resilience planning efforts. Mr. Cauffman initiated resilience research at NIST in 2011 with funding from DHS S&T, to study standards gaps and wrote the program plan for NIST's Community Resilience Program that began in 2013.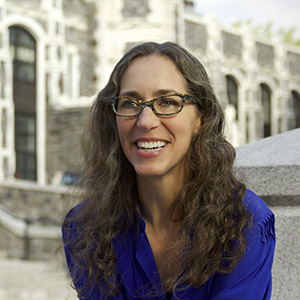 Catherine Seavitt Nordenson, AIA ASLA, is a professor and director of the graduate landscape architecture program at the Spitzer School of Architecture, City College of New York. A registered architect and landscape architect, she is a graduate of the Cooper Union and Princeton University, a fellow of the American Academy in Rome, and a recipient of a Fulbright Fellowship for research in Brazil. Her work explores adaptation to climate change in urban environments and the novel transformation of landscape restoration practices. She also examines the intersection of political power, environmental activism, and public health, particularly as seen through the design of equitable public space and policy. Her books include Depositions: Roberto Burle Marx and Public Landscapes under Dictatorship (University of Texas Press, 2018); Structures of Coastal Resilience (Island Press, 2018); Waterproofing New York (Urban Research Press, 2016); and On the Water: Palisade Bay (Hatje Cantz, 2010). Her essays have been published widely, including the journals Architectural Review, Artforum, Avery Review, Harvard Design Magazine, JoLA, LA+, Landscape Architecture Magazine, and Topos.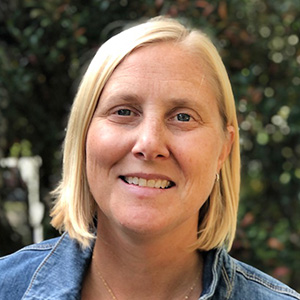 Sasha Land is a coastal planner with the Chesapeake & Coastal Service of Maryland Department of Natural Resources.  She is the Coastal Resilience Program Director and leads the CoastSmart Communities Initiative.   In this role she works closely with Maryland's coastal communities to understand and plan for flood impacts now and in the future.   For the past several years she has served as a mentor with the University of Maryland, Partnership for Action Learning in Sustainability (PALS) which harnesses the energy and ingenuity of UMD faculty and students to help solve real-word coastal management issues.  A lifelong resident of Maryland she and her family enjoy exploring and going on adventures throughout Maryland and Virginia.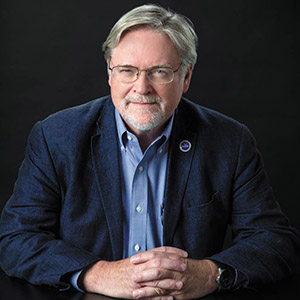 Dr. Robert Twilley is former Executive Director of Louisiana Sea Grant College, acting director of the LSU Coastal Sustainability Studio, and Professor in the Department of Oceanography and Coastal Science at LSU.  He has been a Distinguished Professor in Louisiana Environmental Studies at LSU in 2005 and served in several administrative capacities including Associate Vice Chancellor of Research and Economic Development from 2007 to 2010 and Director of the Wetland Biogeochemistry Institute from 2004 to 2007.  In 2010, Dr. Twilley served for two years as Vice President of Research at University of Louisiana at Lafayette, which manages the UL Research Park and $70 million research enterprise.  He earned the UL Lafayette Foundation's Distinguished Professor Award in 2000, where he was a professor in biology from 1986 to 2004. Dr. Twilley founded the LSU Coastal Sustainability Studio in 2009, and also founded the Center for Ecology and Environmental Technology (CEET) at UL Lafayette in 1999.  Most of Dr. Twilley's research has focused on coastal wetlands in the Gulf of Mexico, throughout Latin America, and in the Pacific Islands. Dr. Twilley has published extensively on wetland ecology, global climate change, and has been involved in developing ecosystem models coupled with engineering designs to forecast the rehabilitation of coastal and wetland ecosystems. He is also a past president of the Coastal Estuarine Research Federation.
Coastal and Estuarine Research Federation (CERF), is a multidisciplinary organization of individuals who study and manage the structure and functions of estuaries and the effects of human activities on these environments. CERF members are dedicated to advancing human understanding and appreciation of the Earth's estuaries and coasts, to the wise use and management of these environments and to making the results of their research and management actions available to their colleagues and to the public.
You and our colleagues will come together to network, celebrate our work, learn from each other, and grow within our amazing field as we endeavor to connect science and society in the collective goals of preserving coastal and estuarine habitats, resources, and heritage. Collaborate and discuss with more than 1,700 scientists and researchers from all over the world.
Through university-based research, extension, education, and communication, Virginia Sea Grant makes science-based information accessible to citizens, businesses, educators, resource managers, industry stakeholders, and policy makers across the Commonwealth of Virginia, the region, and the nation.
Collectively, Virginia Sea Grant forms an agile multi-university network. We are a dynamic 21st century knowledge management entity, comprised of a broad portfolio of expertise. Our communities of practice and interests cross both institutional and functional boundaries, and we adhere to rigorous network management principles that optimize innovation, responsiveness, and performance.
WETLANDS WATCH IS SMALL, SMART, AND GROWING, HAVING EVOLVED IN A MEASURED AND CAREFUL WAY SINCE ITS START IN 1999: FROM LOCAL ACTIVISM, TO REGIONAL VOLUNTEER GROUP, TO STATEWIDE ORGANIZATION, TO A REGIONAL RESOURCE.
Wetlands are a vital part of a healthy world. Swamps, bogs and marshes, as well as the shallow waters of our rivers, creeks, lakes and ponds are wetlands. Upland areas that flood or have saturated soils for some period of the year are also wetlands. Wetlands have important natural functions that humans, land animals and plants and marine life depend on for survival. 
Unfortunately, wetlands have historically been unappreciated. Only half of the wetlands of Colonial times have survived. Wetlands Watch was formed because protecting wetlands…
"requires a corps of volunteers observant enough to know something is wrong, aggressive enough to delve into complex regulation, and persistent enough to combat an often hostile bureaucracy." (Virginian Pilot, July 30, 2001)
Wetlands Watch works with both a top-down approach, through state and federal policy advocacy, and a bottom-up approach, using grass roots education and activism to influence local government land use and regulatory decisions.